ACEF Zimbabwe

ACEF partners with AYICC Zimbabwe for Masvingo Clean Up Campaign.
The project brought together local youths to Clean-up, discuss current and emerging issues on Environment. The Clean – Up also raised awareness, promoted information, education on environmental management and climate change issues amongst the locals and all youth. The volunteers also promoted effective solid waste management through proper dumping and sorting of waste.
The youth leaders sought to establish a platform for youths to develop the requisite skills on project development through practical examples, interaction and participation in decision making processes with regards to environment conservation and recreational activities at local, regional and international level.
The clean-up campaign empowers volunteers to serve their communities, take actions for climate, meet sustainable environmental needs, encourage peace and promote understanding of sustainable development and stop the degradation of our planet's natural environment, come up with a cleaner and balanced ecosystem and build a future in which people live in harmony with nature.
Meanwhile, there is need for community engagement on the issues around waste management. In that respect, litter transfer centres have been abandoned and slowly becoming a health ticking bomb, hence the need to engage the responsible authorities on sustainable management of designated points.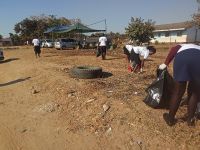 &nbsp&nbsp
&nbsp&nbsp
&nbsp&nbsp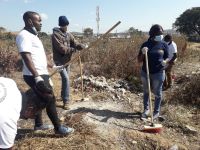 &nbsp&nbsp
&nbsp&nbsp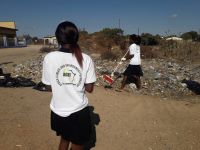 &nbsp&nbsp

These young people need resources to continue with their efforts. Please support their activities Now.
Thank you.
#ACEF for a Greener Future!