ACEF Tanzania
ACEF Tanzania Commemorates World Environment Day on 05/06/2021:
To commemorate World Environment Day on June 5th, ACEF Tanzania launched its tree-planting project with the aim of fighting against climate change.
They aspire to plant 5 million trees with economic values by end of 2022. Their quest to restore nature in Tanzania will not only mitigate climate change but will also help in the fight against poverty in rural communities because the non-timber forest products of the trees will be harvested for income generation.
Please if you have the environment at heart, if you have nature at heart, if you care about our climate, if you care about people who live in abject poverty, we are begging you to support these young people in realizing their goals.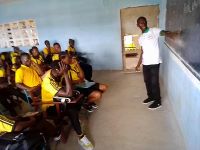 &nbsp&nbsp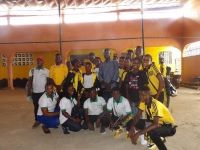 &nbsp&nbsp
&nbsp&nbsp
https://www.youtube.com/watch?v=HdHkDt_4NC4
It is time to stop talking, it is time to start acting.
These young people need resources to continue with their efforts. Please support their activities Now.
Thank you.
#ACEF for a Greener Future!