ACEF Liberia
ACEF Liberia Commemorate World Environment Day on 05/06/2021
ACEF Liberia celebrated World Environment Day by conducting online sensitization campaign. They made videos calling on youths in Liberia and Africa to rise and take part in ecosystem restoration and climate change mitigations.
&nbsp&nbsp&nbsp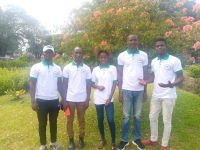 &nbsp&nbsp&nbsp
https://www.youtube.com/watch?v=cT668YFr8_Q&t=106s

These young people need resources to continue with their efforts. Please support their activities Now.
Thank you.
#ACEF for a Greener Future!